Government Polytechnic Sarsai Rath, Hamirpur
Govt. Polytechnic Sarsai, Rath, District Hamirpur (U.P.) is situated near Rath town and is approximate 6 km. from Rath roadways bus stand. Rath is a historical place and known as capital of king Virat in Mahabharat period. The area around Rath is most fertile for agriculture and rich in sand , granite etc. Nearest railway station is Harpalpur (M.P.) and Orai (U.P.) which are approximately 50 and 60 km. from Rath respectively, and distt. The institute is a reputed institution that is committed to providing high-quality technical education to its students. The institute offers a diverse range of diploma courses across various engineering and technology disciplines. These courses are designed to equip students with the necessary knowledge and skills to excel in their chosen fields.
The faculty at Govt. Polytechnic Sarsai comprises experienced and dedicated educators who are experts in their respective domains. They employ innovative teaching methods and ensure that students receive practical exposure to complement their theoretical learning. The institute also emphasizes research and development, encouraging students to participate in projects and competitions.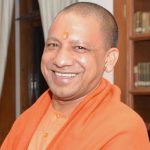 Shri Yogi Adityanath
Hon'ble Chief Minister Government of Uttar Pradesh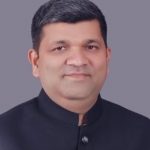 Shri Ashish Patel
Hon'ble Cabinet Minister Technical Education Department
Shri M Devraj
Principal Secretary, Technical Education, U.P.
Shri K Ram
Director, Department of Technical Education, Uttar Pradesh
View latest pictures from Government Polytechnic Sarsai Rath Hamirpur