Department of Paint Technology
Diploma in Paint Technology is a full-time three-year course carefully designed by several institutes to provide aspiring students with complete knowledge of the paint and lubrication industry.  It covers several topics such as electrocoating, paint additives, and paint application. Over three years, students are rigorously taught about paints and lubricants used along with it.
Chemical technology is a branch of general engineering, and Paint Technology is a further subsidiary of chemical technology. This makes Paint technology a very niche segment in Engineering and even in Chemical technology.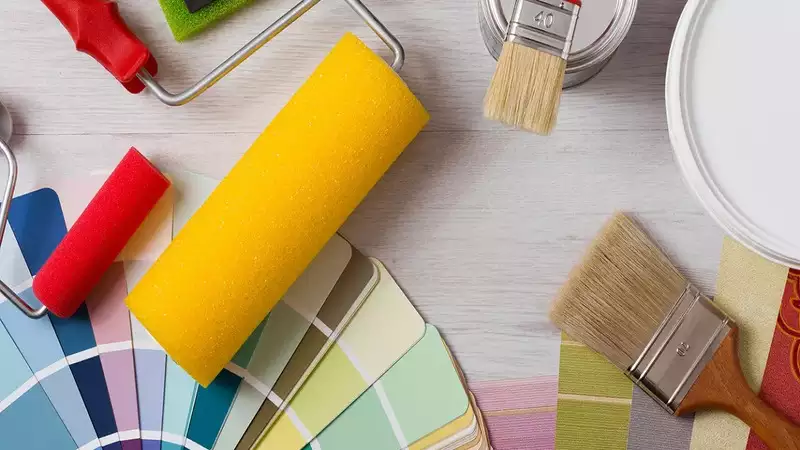 Paint Technology deals with the application, constitution and its usage. Students that study this course are taught about each ingredient that constitutes a paint and how it overall affects the paint. They are taught how paints are created, and the uses of different polymers, pigments and raisins. The major course in Paint Technology is Diploma in Paint Technology & Bachelor degree in Paint Technology.
Scope of Paint Technology
The paint and lubrication industry in India and the world for that matter is a very niche industry and is expected to create a similar number of job opportunities for Paint Technology students as it has been creating for the past few years.
Due to very few people opting to specialize in this area, the demand will always be there. To increase their knowledge in the paint technology field and increase their chances of getting hired, students can also go for Bachelor & Master Degree in Paint Technology. Going for higher studies increases the employability of the student by a significant margin.
Upcoming Trends in Paint Technology
There is a lot of innovation happening in the paint and coating industry as people continue to become more aware of the products that they are using and are surrounded by. Some upcoming trends in the Paint Technology sector are: –
Push for Bio-friendly paints – Due to people being more aware of each kind of product that they are using, companies have started doing research and producing bio-friendly products. This helps them create a good image in front of their customer base.
Artificial Intelligence and Robotics – The concepts of AI and robotics have undergone a great deal of change and transformation. The paint industry is also expected to be affected by the technological revolution as robots specifically built for painting purposes are being tested.
Efficient chemical composition – All the companies aim to gain an efficient chemical composition, wherein they can get the most out of their product at the lowest cost. This leads to a never-ending race for the company to create the best product at the lowest cost.
Top Recruiters in Paint Technology
Bachelors of Technology in Paint Technology is a very niche course and is not quite popular among students after they complete their Secondary/Senior Secondary. So, there is a great deal of demand for paint technology professionals in the market. Many top recruiters and companies hire professionals in Paint Technology who are specialists in this field, some of these recruiters and companies are:
Reliance Industries Limited
Asian Paints India Ltd.
Oil and Natural Gas Corporation (ONGC) Ltd.
Jenson and Nicholas
Berger Paints India Ltd.
Shalimar Industries
Nerolac Paints India Ltd.
Download Syllabus Session 2023-24